Your supply chain shouldn't hold you back from providing care.
With the growing demand for disposable medical supplies, it can be very frustrating to find the items needed to safely reopen your practice after COVID-19 closures. It's a great time to consider reusable items! Not only are reusable products a greener solution, but they can also offer product savings as we all work towards financial recovery. At Crown Health Care Laundry, we offer a full line of reusable products, from isolation gowns to employee scrubs and we are ready to help you to get back to work!
Isolation Gowns
Unisex, fluid repellent isolation gowns are available to implement your infection control protocols. AAMI rated Level 1 with 360-degrees of protection.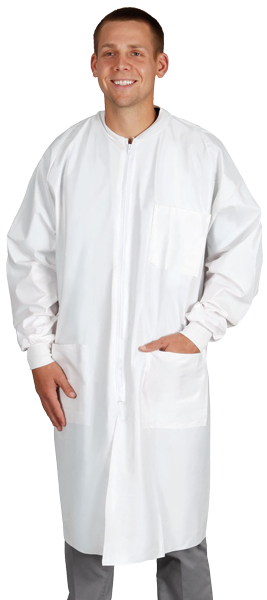 Lab Coats
Crown offers barrier lab coats that support dental practice needs. An excellent choice for breathability while providing a barrier to particles, biologicals and many fluids. Non- barrier options also available.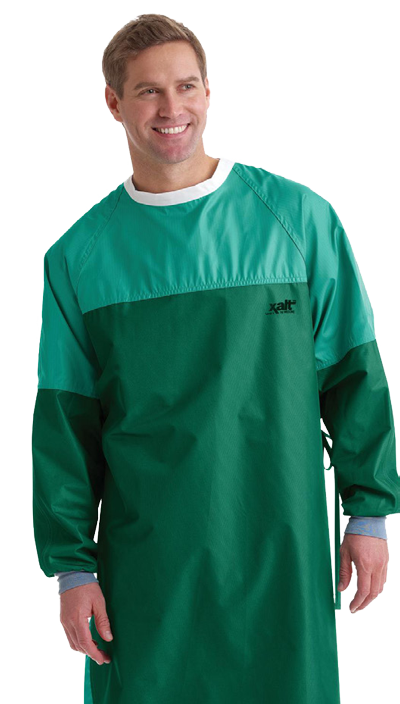 Surgery Gowns
Our surgery gowns offer a high level of protection and breathability. Gowns meet AAMI Level 3 barrier classifications.
Take Advantage of Quality Patient, Staff, and Non-Patient Care Items
Staff scrubs and lab coats
Washcloths and towels
OR towels and linens
Non-sterile OR Packs
Anti-microbial linens
Cubical curtain cleaning
Walk-off mat service, with or without logo
Mops, dust mops and microfiber mops
Soiled linen hampers and bags
Bag racks