Healthcare linen is about more than just about having bed linens and patient gowns ready to go.
The quality of materials is just as important, as your linens impact your patients' overall experience. Crown Health Care Laundry Services' line of Core Linens supports healthcare best practices, patient comfort, and dignity while maintaining cost controls for your facility. In addition, our products are dual certified by HLAC and TRSA as not just clean, but hygienically clean.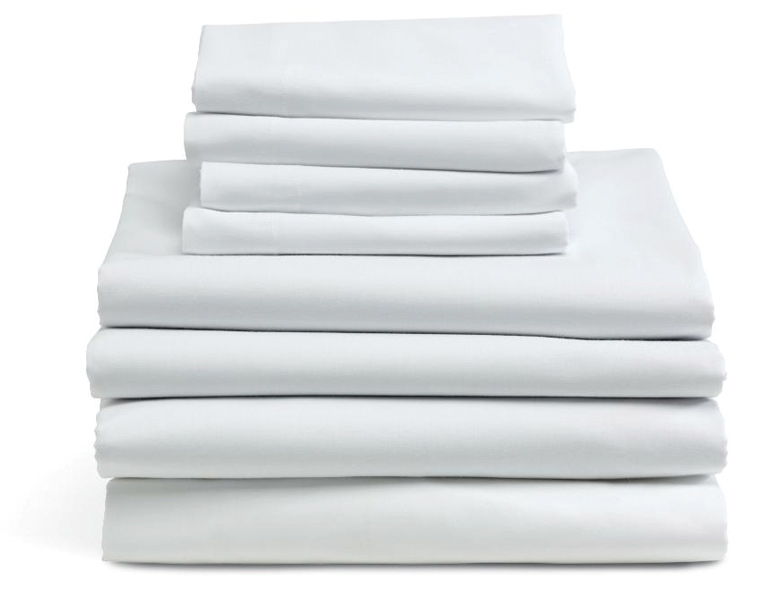 Patient Bedding & Bath
Our line of soft bedding and bath linens offer exceptional patient comfort and durability, wash after wash. Most products offered in white.
Flat Sheets
Envelope Fitted Sheets
Pillowcases
Thermal Bedspreads
Stretcher Sheets
Underpads
Bath Blankets
Washcloths
Bath Towel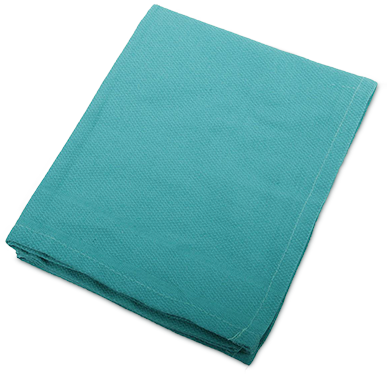 Reusable OR Linens
Ultra-smooth, high-quality linens in OR colors that are ideal for use in surgery.
Pillowcases
OR Sheets
Towel Packs
Staff Linens
Unisex scrub shirts with two pockets, drawstring scrub pants and long sleeve warm-up jackets. Built to retain comfort, color and shape.
Reuseable unisex isolation or surgery gowns, fluid-repellent gowns are available to implement your infection control protocols. AAMI rated Level 1or AAMI PB70 Level 3 barrier classification with 360-degrees of protection.
XS to 5X options available
Standard Patient Gown
Designed with the patient in mind our standard gown is a comfortable, heavyweight and durable. This gown utilizes a single, complete, side tie closure for simplicity and efficiency while providing patient modesty. The coloring of these gowns helps promote a soothing environment that is more pleasing for the patient.
Unisex Regular and 3X options available
Plastic Snap
Our plastic snap gowns have the same snap action and durability as metal snaps but won't compromise an MRI image. The 55% cotton/45% polyester brush-backed fabric makes for a soft to the touch gown with high durability. Features a large chest pocket with oversized access vent hidden behind the chest pocket for the management of IV tubing and monitoring equipment. This gown is generously oversized with side tie closures, allowing it to overlap and ensure modesty.
Unisex Regular and 10X options available
IV Gown
These hardworking gowns accommodate telemetry monitoring with ease. An off-center breast telemetry pocket allows wires to pass through a buttonhole inside the pocket, staying out of sight. The oversized pocket conceals monitor from view. IV sleeves fasten with three to four stainless steel floating ring snaps, depending on sleeve length. Gowns are generously cut. The tie side closure provides complete patient modesty. All ties are 100% polyester twill tape and reinforced to the body of the gown for added durability.
Unisex Regular, 5X and 10X options available
Pediatric
Your little patients will love our pediatric wear that features fun and friendly tigers resting quietly in the leaves. Created with comfortable 100% polyester woven fabric, these gowns will hold up to high laundry temperatures and remain flame retardant for the life of the garment. These non-IV gowns offer straight-back closure snaps.
S, M, and L options available
Mammography
Crisscross gown with side tie closures and open front for modesty during examinations. These gowns have a 70" sweep, 44" length and 3/4" length sleeve.
One size
Don't see an item? Let us know! We have more options available.