We are your infection control partner.
Crown Health Care Laundry Services' processing facilities hold the unique distinction of being triple certified by the Textile Rental Services Association and the Healthcare Laundry Accreditation Council.
These agencies certify that our linens pose no danger of transmitting illness while still being attractive and comfortable for your patients and staff – without impacting your bottom line. Plus our processes are confirmed to conserve natural resources and minimize environmental impacts.


TRSA and HLAC Certifications mean your linens meet the industry's absolute highest standards.
Our facilities are designed and maintained to provide for the health and safety of your staff and patients.
Processes are in place to ensure our healthcare linens are hygienically clean. Every step from handling and transporting, laundering and finishing, to customer service, meet the highest industry standards.Our products meet mandated, regulated and suggested standards for laundry detergents, water temperatures, bleach rinses, maintenance of equipment and laundry items.

AORN perioperative standards and recommended practices
ANSI/AAMI surgical pack assembly room and activities guidelines for reusable surgical textiles processing
OSHA-required processes, including Bloodborne Pathogen Exposure Control Standards
Center for Medicare and Medicaid Services' Interpretive Guidance for Laundry and Infection Control
CDC's suggested guidelines of using low-temperature laundry cycles along with the combination of sufficiently high-water temperatures, heavy mechanical action, appropriate chemical dosing, and significant pH drop, to provide hygienically clean textiles.

Additionally, our plants are certified "Clean Green," confirming our efforts to conserve natural resources like water and energy and minimize environmental impacts.
Crown Plant Design & Standards
Our laundry processing practices are the highest and most current available to the industry as demonstrated by our dual industry certification. Our well-built plants are staffed with qualified, trained personnel who know how to maintain operations in a clean and aseptic manner. Crown Health Care Laundry Services ensures:
Proper soil and clean linen separation
Tested machines
Documented equipment performance records
Proof of wash chemistry
Rewash rate monitoring
Textile product quality grading
Microbial content of clean laundry in CFU
Consistent test protocols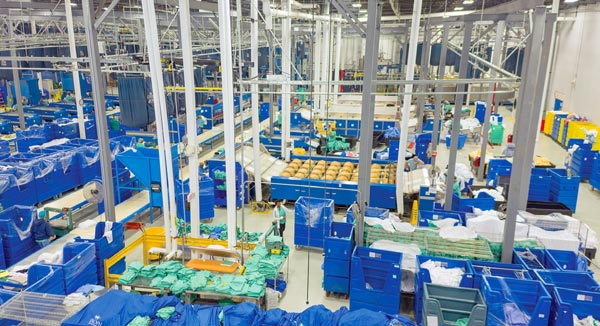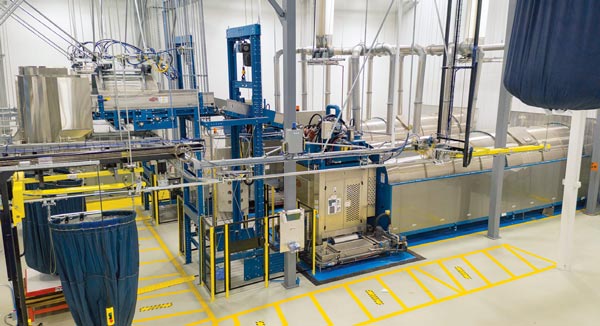 Our Products Make The Difference.
AdvaCare™ Disinfectant
Crown Laundry Services uses AdvaCare™ Disinfectant, an EPA-registered laundry disinfectant oxidizer with kill claims against eleven microorganisms of concern on healthcare linen, including C. difficile; the number one U.S. healthcare-associated infectious microorganism. AdvaCare™ Disinfectant outperforms chlorine and peroxide for disinfecting, whiteness, extending linen life, sustainability, and overall effectiveness.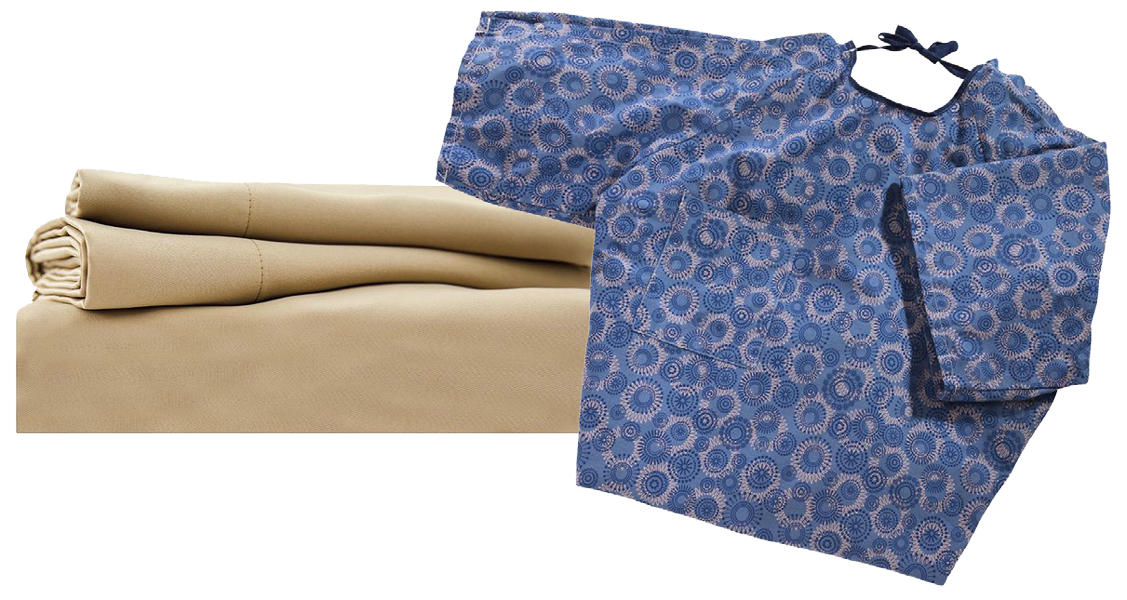 Cupron Products
Crown customers can also select Cupron linens for their patients as an additional infection control messure. Cupron offers products that use their specially developed copper-based antimicrobial technology. Copper possesses antimicrobial, anti-odor and skin enhancement properties. Cupron embeds specified copper compounds in polymers that enable finished products that do not wash or rub off, even if the item shows wear over time.
Because of Crown Health Care Laundry Services high processing standards you can count on your laundry to be certified hygienically clean AND look clean.